To see all of my travel posts, click here. All images made with the Sony Alpha a550.
This post contains affiliate links, which means I receive a small commission if you make a purchase using these links.
Part 2! In part 1, I talked about the Annie Pfeiffer Chapel at Florida Southern College. In this post, I'll look at the William H. Danforth Chapel, one of the later buildings added to the campus, which is the largest single-site collection of Frank Lloyd Wright buildings in the world. This building was completed in 1955.
The William H. Danforth Chapel is the only use of leaded glass in any of the Frank Lloyd Wright buildings at Florida Southern College.
A closer look at the beautiful windows behind the altar in the church.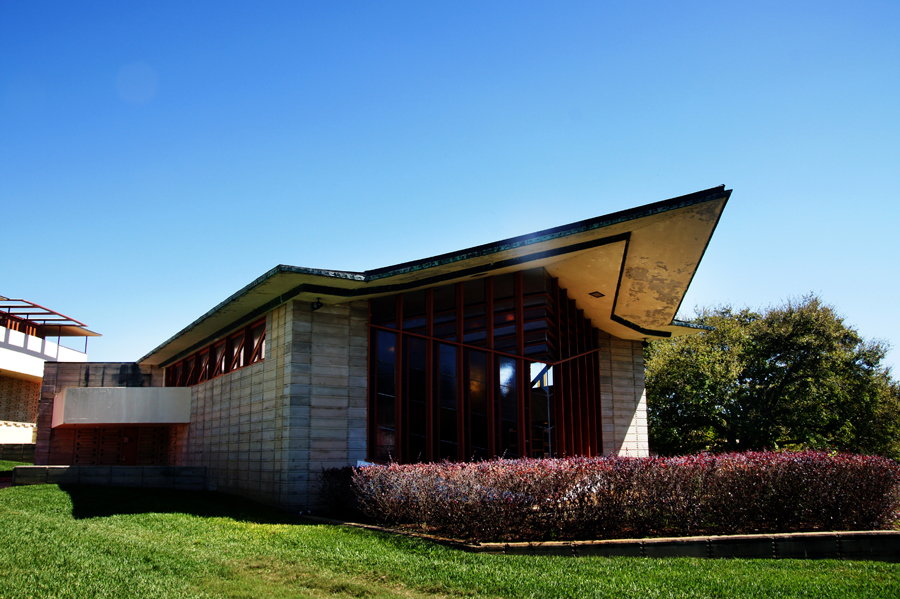 The side view. I am most certainly going to go back so I can take the tour and see the insides of these amazing buildings.
You can see here just how close the Danforth Chapel is to the Annie Pfeiffer Chapel.
I have more images from this campus tour to share. Happy trails!
Thanks for coming by to visit JamieSanford.com. If you enjoyed reading this post, please follow @JamieSanford on Twitter, subscribe to the RSS Feed or subscribe via email so you'll always be updated of my latest posts! Just enter your email address below and click the Subscribe button.