Click here for all Formula One-related posts on JamieSanford.com.
Be sure to check the Formula One wiki for more complete results, or visit Planet F1. Fair warning: This post is mostly about Fernando Alonso.
Photos from this post are from Planet F1.
Spain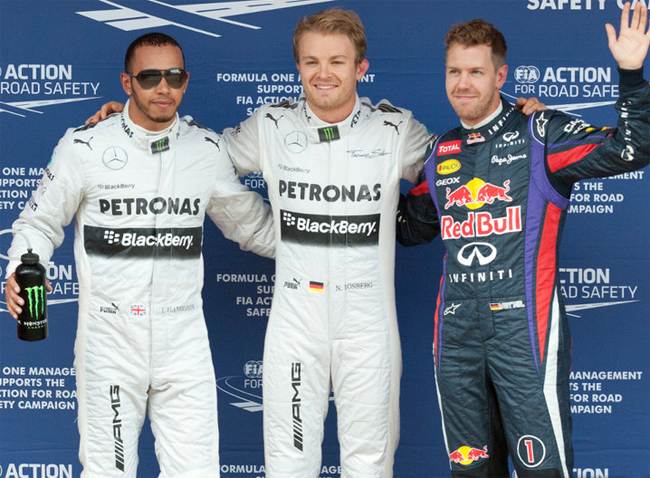 Since I have Mercedes as one of my team choices in my Fantasy Formula One team, I was excited that it was a Mercedes front row after qualifying. I was a bit worried about local favorite Fernando "Eyebrows" Alonso, but he tends to start very well so I kept that in mind.
Polesitter Nico Rosberg and his teammate Lewis Hamilton started well enough, but had serious tire and car issues throughout the race. At one point, Lewis came on the radio and told the team the could not drive any SLOWER. Mercedes has qualified well this season but it seems that the actual races never go as well.
You could tell that Fernando Alonso really wanted to win his home race. He took the lead and pulled away from the pack quite well, thrilling the fans which is also fun to see on TV.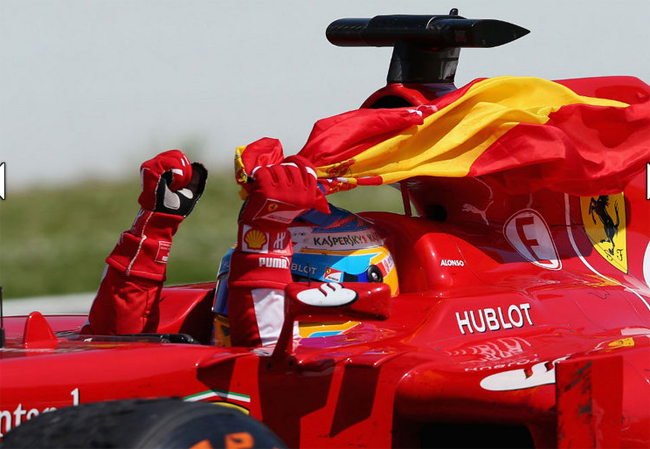 He even got a flag to take with him once the race was over and he was on the cooldown lap! <3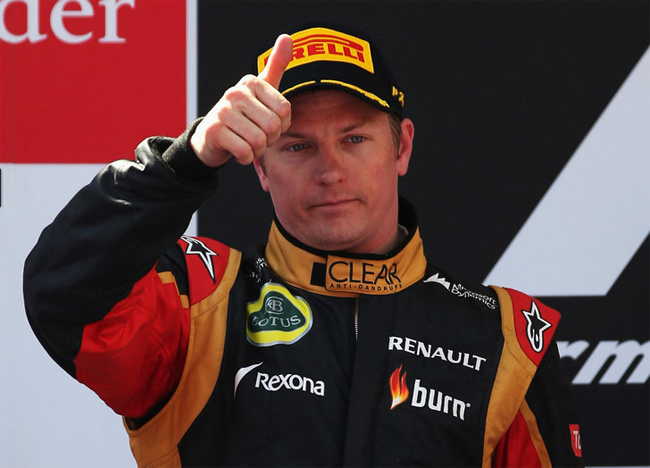 Kimi Räikkönen finished second to Alonso in the race. More exciting was that Felipe Massa of Ferrari finished third, scoring me great points for my fantasy team. Unfortunately, my lower-ranking team members didn't so as well, so I am still not winning in my league. Either way, another enjoyable weekend watching Formula One, and the next race is the Monaco Grand Prix! See you in a few weeks.