Click here for all Formula One-related posts on JamieSanford.com.
Be sure to check the Formula One wiki for more complete results, or visit Planet F1. Photos from this post are from Planet F1.
Monaco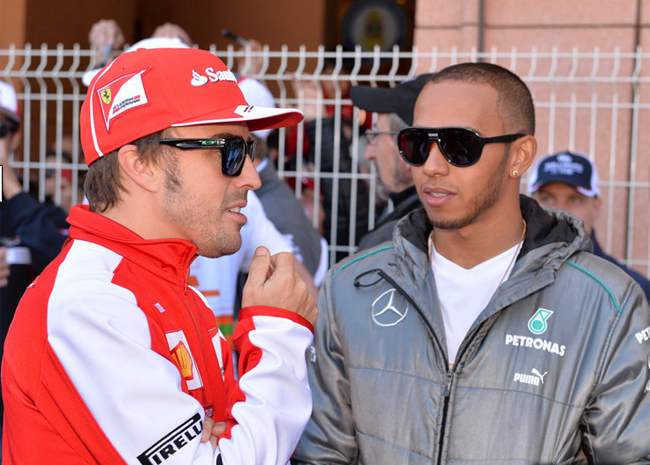 Fernando "Eyebrows" Alonso and Lewis Hamilton chatted before the race. I would love to know what they chat about.
Lewis also chatted with Adrian "I Stabbed A Guy" Sutil. This is particularly interesting because they used to be BFFs but after the stabbing incident, Lewis declined to testify and Sutil called him a coward. Drama!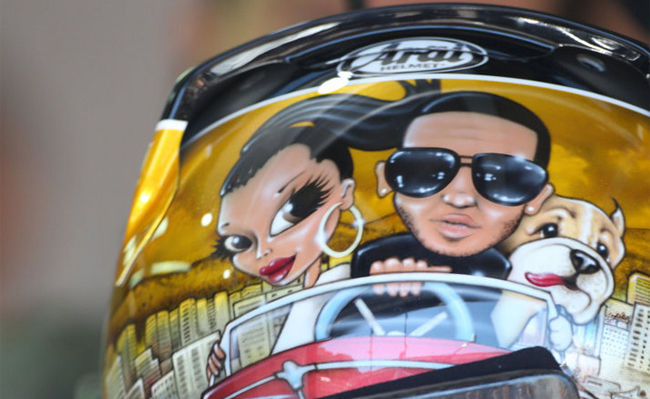 Speaking of Lewis, this is his special helmet design for the Monaco race. That's him with girlfriend Nicole Scherzinger, and his dog Roscoe.
In important fantasy news, I had chosen a bonus of "pole sitter" for this race, because I know that there is a way greater chance of the pole sitter winning the race in Monaco, because passing opportunities are at a minimum. It was a Mercedes front row, and although Hamilton tried his hardest to pass his teammate at the race start, Nico Rosberg kept this spot at the top.
My boy Fernando Alonso didn't have the best day, having started in the 3rd row and finishing there too.
This race was full of accidents. There were 2 safety car periods and a full red-flagged stop. This is Pastor Maldonado's car and the pieces of it after he plowed into the barriers. Since this is a street race, the barriers are all temporary, and he managed to dislodge them in a BIG way.
The other participant in this accident was Jules Bianchi, who had a bent wing. I was surprised by this because we so often just see the front wings disintegrate into thousands of pieces upon impact.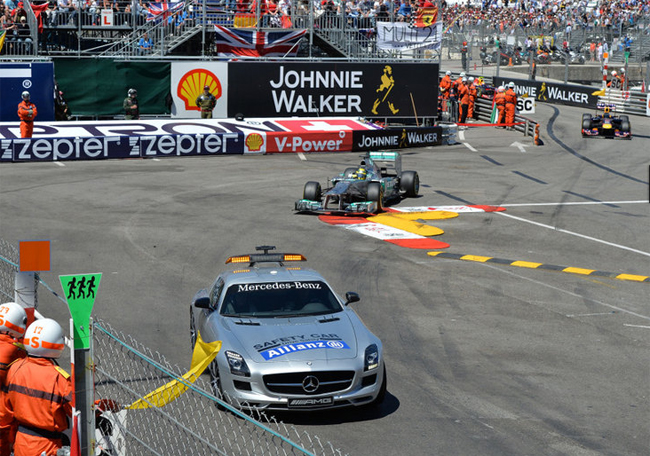 Nico managed to hold the lead through the ENTIRE race, which gets trickier when any lead you might have developed shrinks to nothing behind the safety car.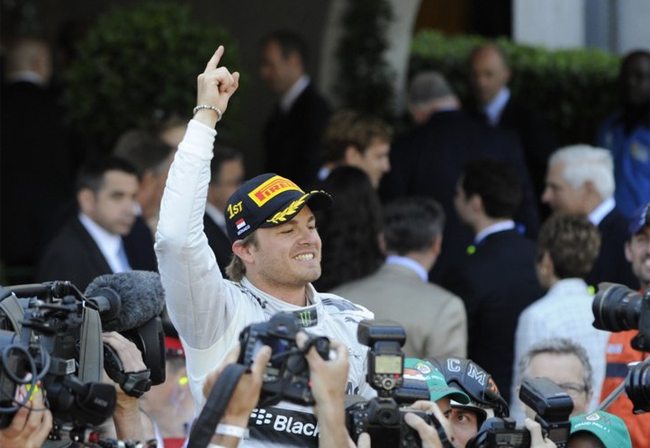 …and Nico won the race! Behind him were the Red Bulls of Sebastian Vettel and Mark Webber.
In addition to giving me tons of fantasy points, I'm happy for Nico. His father Keke won this race 30 years ago (before Nico was even born), and Nico lives in Monaco, so although he is German, this is really his home race. Congratulations Nico!