Click here for all Formula One-related posts on JamieSanford.com.
Be sure to check the Formula One wiki for more complete results, or visit Planet F1.
Photos are from Planet F1 unless otherwise noted.
One of my favorite drivers, Paul di Resta, has not had a good streak of luck as of late. I'm not too happy with Paul's contribution to my fantasy points at this point in the season.
Fernando "Eyebrows" Alonso, continuing down the trail of awesomeness. Not his best weekend, but I still think he's the best driver in the field.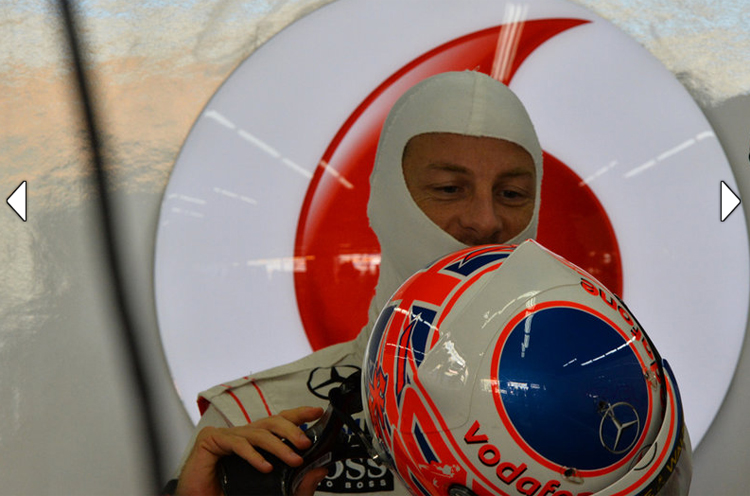 This is Jenson Button, laughing at me for dropping him from my fantasy team. He's doing marginally better than he did earlier in the season.
I would really really like to know what Massa and Vettel have to laugh about.
Vettel was on pole position, again, with Romain Grosjean and Lewis Hamilton behind him. He did the same thing as in Singapore, and just TOOK OFF at the start and amassed a 2-second gap by the end of the first lap. Grosjean didn't let him get the lead he had managed over Nico Rosberg during the last race, but it still seemed unreachable for Grosjean. Even after 2 safety car periods, Vettel still managed a gap.
(Photo from here) Meanwhile, the luckless Mark Webber's car was up in flames for the second consecutive race. What is Red Bull making his car out of?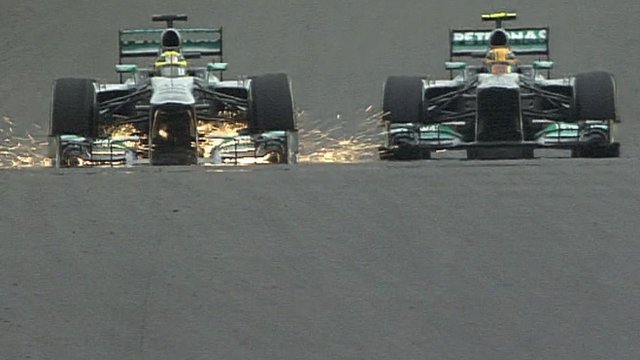 (Photo from here) The 2 Mercedes drivers were going at it when all of a sudden, Rosberg's nose just sort of fell, and it was crazy sparkage from there. Absolutely mad. But, he went back into the pits, got a new nose, and was back on track.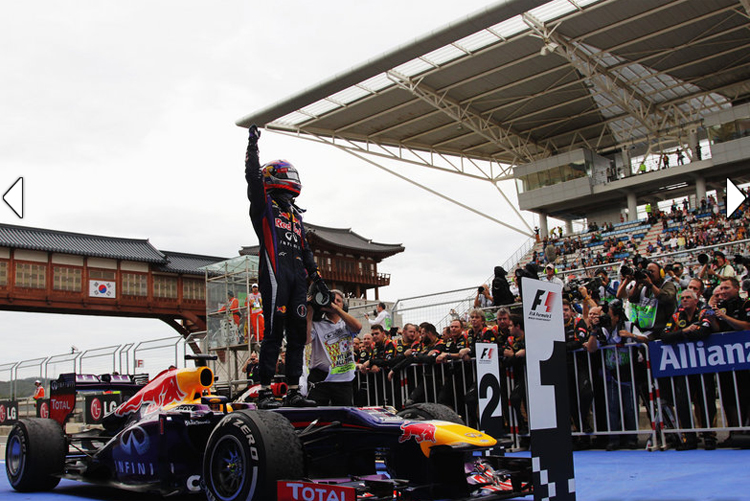 Sigh. Vettel wins the race. Kimi Raikkonen passed Grosjean for second, which seemed inevitable since Kimi is still (sort of) in the title race. Vettel has an insane points lead, and it is mathematically possible for him to win the season championship during the next race, which is in Japan, at his personal favorite track. We shall see. Apparently Lewis Hamilton totally agrees with me that watching the same person win all of the time is boring.