Click here for all Formula One-related posts on JamieSanford.com.
Check out the Formula One wiki for more information.
MONZA! Crazy Italian fans plus high speeds and slow corners. WOO!
The tension was high as people kept asking Lewis Hamilton and Nico Rosberg about the outcome of their team meetings, in which Nico took responsibility for hitting Lewis and ending his chances at scoring points in Belgium. (He was apparently given a huge fine by the team that he had to give to charity.)
The boys insisted that they were free to race but had to try and not run into one another anymore.
Lewis took pole position on Saturday handily, and had already shown much more speed over his teammate on the harder compound tire that would be used during the second stint of the race.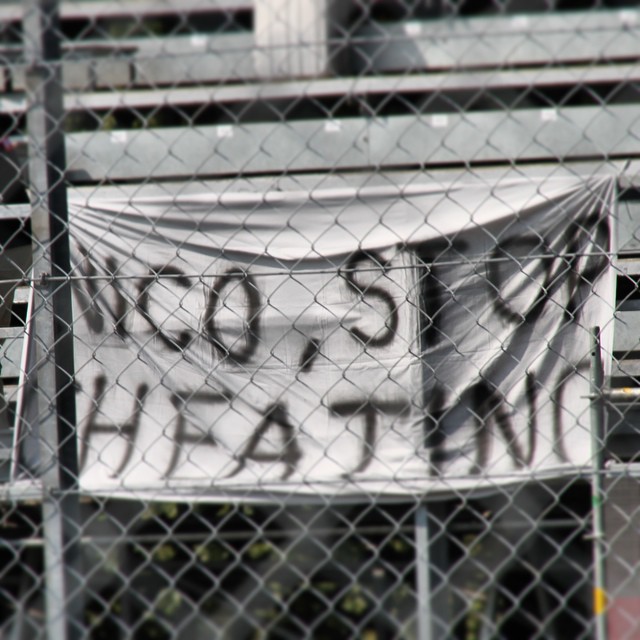 (source) Some were unhappy with Nico's antics.
(source) I actually almost cried when I saw Fernando Alonso come to a halt on the track. He's my favorite and it was Ferrari's home race.
Here's an amazing bit of info (source):
Over the last 6 races, both Lewis and Nico have scored 98 points each. This despite Nico starting 3, 1, 1, 1, 1, 2 on the grid and Lewis starting 9, 6, 20, 22, 2, 1 on the grid
Tell me again how Lewis Hamilton isn't clearly the better driver.
Anyway, there was great racing in the midfield, but once Lewis and Nico were in the front together, no one else could keep up. Nico went in for the first pit stop and came out ahead of Lewis when he took his a short time later, but Lewis was so much faster on the hard tire that he was having trouble keeping distance behind Nico in order to push for the win at the end of the race. Well, then Nico had a problem at turn 1 and drive into the runoff area where Lewis easily took over the race lead. He managed to stay a few seconds ahead and took the victory, with Nico is second and Felipe Massa in third.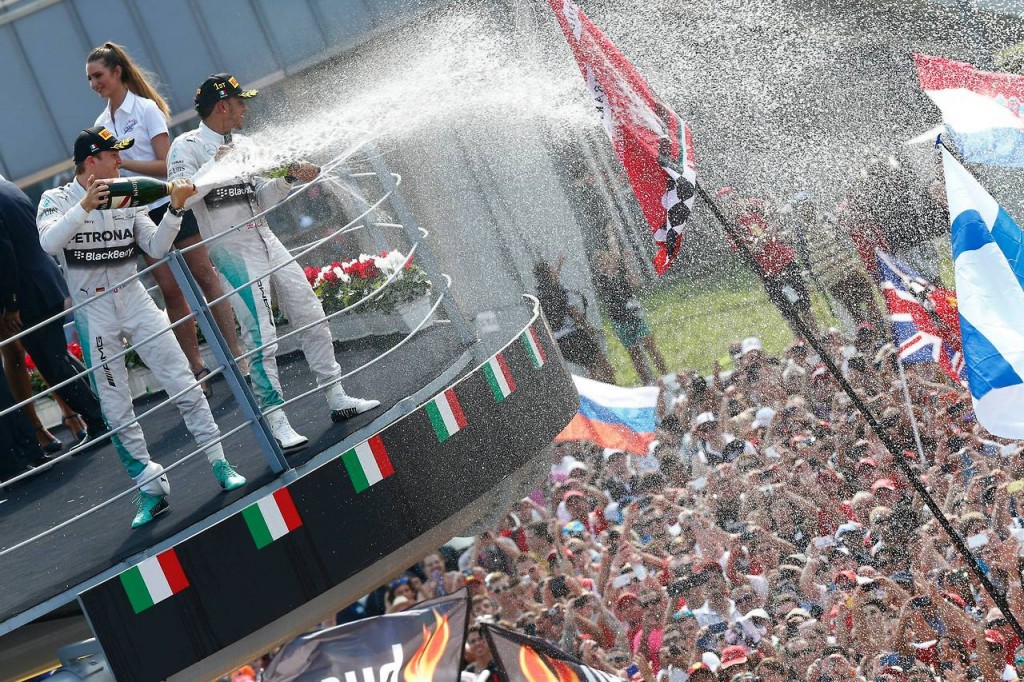 (source) There is already speculation that the race was rigged by Mercedes, that there was no way Nico was going to win this one, that he would have to give it up to Lewis. Merc team says that is BS, but it did almost seem too easy. Although some think that Nico just can't take the pressure and it lead him to mistakes during the race.
Personally, I'm over it. I really think Lewis is great, and I want  him to win the championship. As the last race awards double points, it seems possible that the championship will be decided in Abu Dhabi, and I will be there! It's really exciting.
Singapore is coming up in 2 weeks.