Click here for all Formula One-related posts on JamieSanford.com.
Be sure to check the Formula One wiki for more complete results, or visit Planet F1.
Photos are from Planet F1 unless otherwise noted.
Germany
After serious troublemaking by the tires during the race in Great Britain, Pirelli brought some kevlar to the party at the super-famous Nurburgring. New tires again in a few weeks in Hungary!
Fernando "Eyebrows" Alonso wasn't at the race, preferring to send his evil twin again.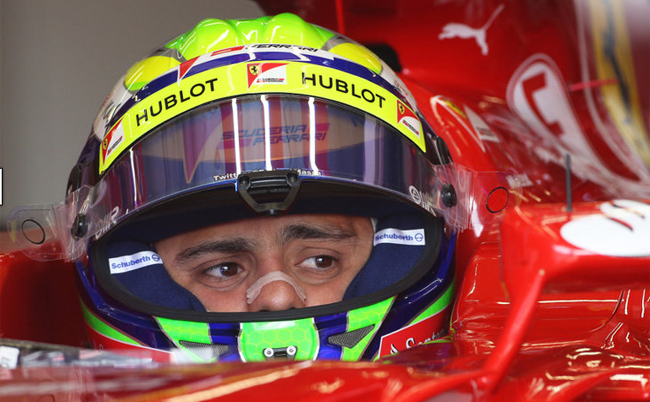 Felipe "Breathe-Right" Massa clearly doesn't take tips from Alonso on eyebrow maintenance.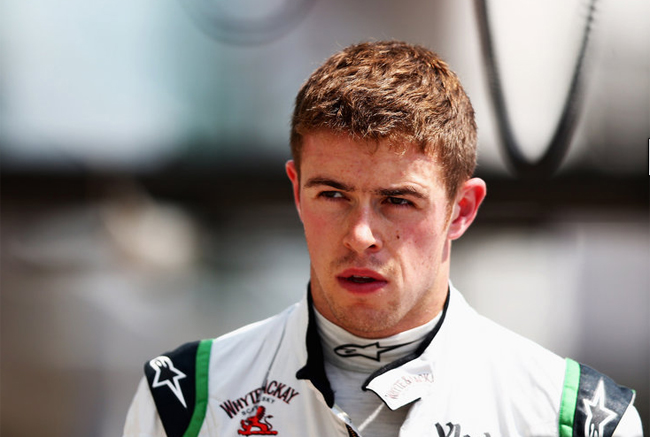 I added Paul di Resta back to my F1FRL fantasy team, and he managed to not make it out of the second round of qualifying. Thanks Paul.
Lewis Hamilton stuck it to Sebastian Vettel by smoking him for pole at Vettel's home race. I love Lewis' smirky victory face, but not more than Mark Webber's look.
Unfortunately for Lewis, the Red Bulls were NOT KIDDING and pummeled him back to third position right at the start of the race.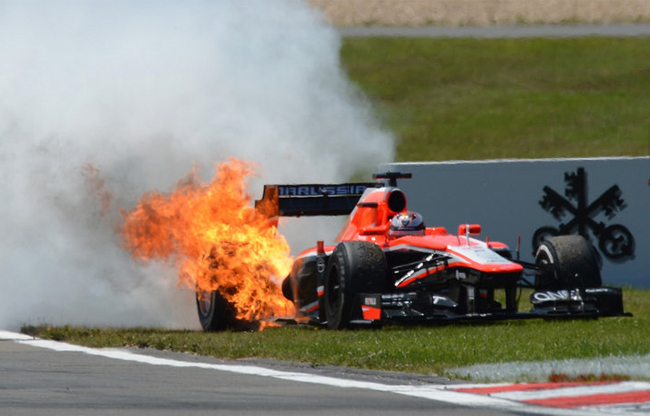 In a rare sight in Formula One, Jules Bianchi's car sort of exploded from the back and then was on fire while he was still in it. In his rush to get out, he forgot the E-brake and the car went rolling back onto the track with no driver.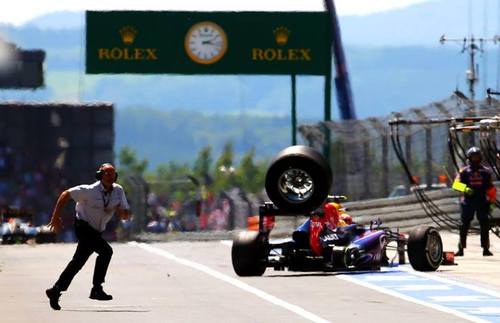 Worse than the car fire was the hideous accident involving Mark Webber's pitstop, showing yet again that Webber can't catch a break. The team didn't properly attach his rear right tire, and it went rolling away right after he pulled out of the stop. The tire caught something and flew in the air, and slammed into a cameraman, who hit the ground incredibly hard, and has broken bones. Awful, and not Webber's fault. He managed to return to the race after getting a tire attached, and finished amazingly well from the back of the pack.
Vettel won the race, but a few more laps and he would have been in trouble, since the Lotus drivers Kimi Raikkonen and Romain Grosjean were ALL OVER HIM. It was nice to see Vettel actually work, since he tends to get in the front and then just drive leisurely around the track, which is boring. Also super close to the podium was Alonso, who had Grosjean within a second when the race ended.
Note in this picture that even during happy times with the champagne, Kimi is not impressed.
So Vettel increases his lead in the championship, which sucks, because I want it to be close! 11 races left in the season, let's keep it exciting. I will go ahead and not be completely bitter about this one though, because it was Vettel's home race, and he got to address the crowd in German, and he seemed so excited. I think he sometimes seems almost bored after winning, so this was a nice change.
3 weeks to Hungary, and then the summer break before Spa!