Click here for all Formula One-related posts on JamieSanford.com.
Be sure to check the Formula One wiki for more complete results, or visit Planet F1.
China
All photos of the China race are from Planet F1. Go here to see their whole gallery and enjoy the site in general.
Lewis "Swag Party" Hamilton manages his first pole position for Mercedes. He started the race well but was on the softer tires, and they had proven to be not very impressive on this track.
Mark "Can't Get a Break" Webber had started from the pit lane when the team didn't put enough fuel in his car during qualifying. ("Loss of fuel pressure" was the alleged situation, but mostly he just seemed to be out of gas.) What happened during the race was an unfortunate contact with Jean-Eric "Trying To Just Get Through The Race Thanks" Vergne, and then, when Webber pitted, the team managed to not actually attach one of his tires, which left the car in such a poetic fashion, it was comical and sad.
Found these on Tumblr:
So sorry Mark.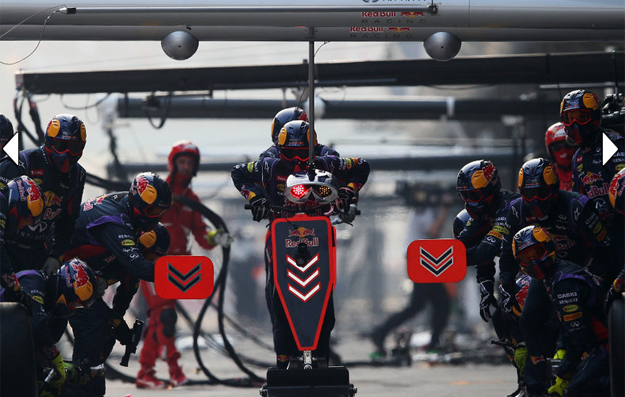 Mostly unrelated to the race but just a really great image of the pit crew waiting for the car to come in.
Meanwhile, Fernando Alonso was busy winning the race, and earning me TONS of points in my Fantasy Formula One team.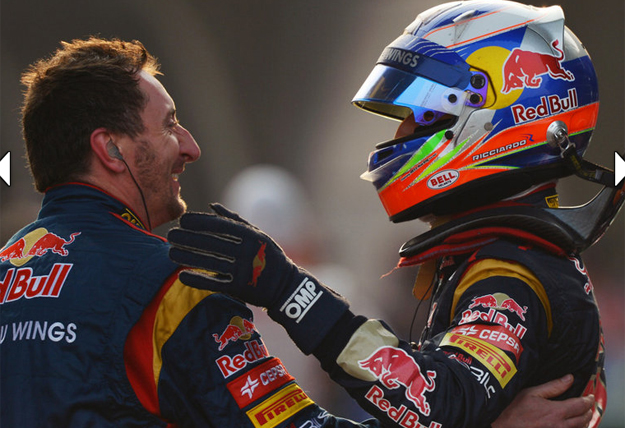 Also scoring me huge points, and having his best finish ever, was Daniel Ricciardo for Toro Rosso.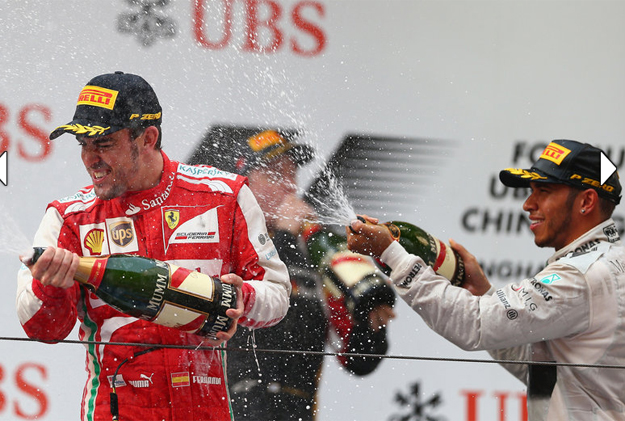 Kimi "Has No Feelings" Raikkonen finished second, and Lewis Hamilton finished third with an insane pursuit by Sebastian "Doesn't Deserve a Nickname Other Than D-Bag" Vettel. I was so happy for Lewis' finish.
I am still mad at Vettel in general for what I perceive to be his attitude and lack of sportsmanship.
Next up – Bahrain!