Click here for all Formula One-related posts on JamieSanford.com.
Be sure to check the Formula One wiki for more complete results, or visit Planet F1. Photos from this post are from Planet F1.
Canada
I was in South Dakota during the Canadian Grand Prix, and was planning on just reading results and going from there. However, our first hotel had NBC Sports Network, and while I was getting ready to attend a wedding, I managed to watch qualifying!
Vettel on pole, Hamilton in P2, but WHO CARES? Valtteri Bottas was P3! This is his first year as a full-time driver in Formula One (he was a test driver last year), so this is great. Granted, qualifying was a hot honeyed mess with weather issues and such, but still, great for him. He quickly admitted that if the track was dry for the race, he would never maintain this position. He wasn't wrong.
Fernando Alonso continues to rock the mangy, patchy facial hair. He is too hot for this.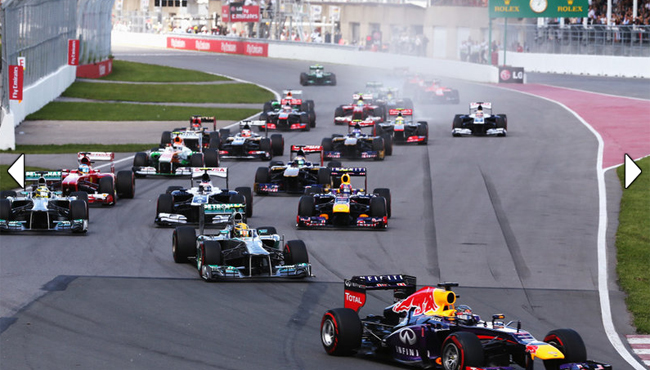 Vettel took off during the start, and hung out alone in P1 for the entire race. Boring. Bottas was lost from the start.
Lewis had managed to hang on to P2 for most of the race but Fernando Alonso is RELENTLESS and managed to catch and pass him.
So…many…inappropriate…comments…about…circles…and…dudes.
The next race is in Great Britain. See you after Silverstone!