Click here for all Formula One-related posts on JamieSanford.com.
Check out the Formula One wiki for more information.
Photos from Planet F1 unless otherwise noted.
New race! Formula One is back in Austria after a long absence.
(Source) The weekend didn't start well for Sebastian Vettel.
(Source) The Red Bull ring has a giant brown bull.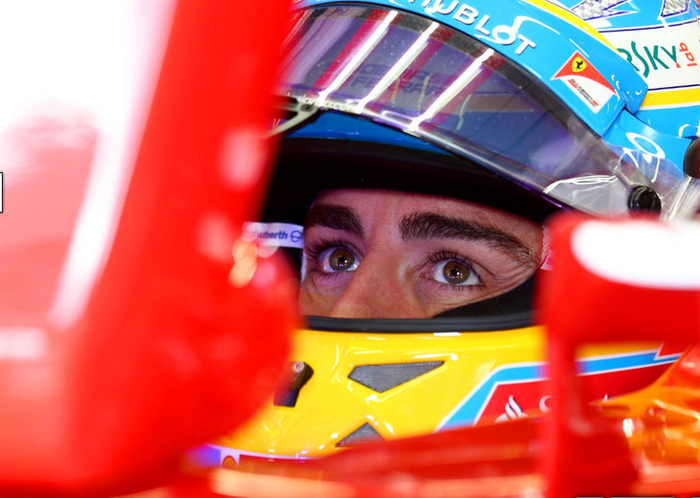 Alonso's eyebrow game has been amazing in 2014.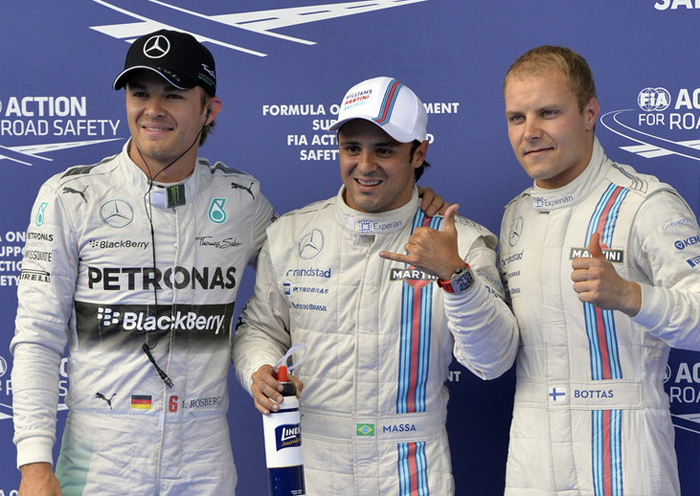 …and then the Williams cars locked out the front now. Yep, that's what I said. Felipe Massa ended up on POLE, for the first time since 2008! Valtteri Bottas was in P2 and Nico Rosberg was P3. Lewis Hamilton spun out on a lap and ended up in P9.
Lewis had a great start, you can see him already in 7th after going right past Kyvat and Raikkonen at the race start. I love that guy.
(Source) Oh Sebastian. The car lost drive during the first lap and then came back, but he was so far behind. He had contact with Gutierrez and retired a few laps later. That's the 3rd race this year he hasn't finished.
Meanwhile, the rest of the race wasn't SUPER eventful. The Williams strategy with pit stops wasn't so good, because they ended up behind the Mercedes cars, again. Although Lewis pushed hard at the end, Nico Rosberg won again.
Bottas finished 3rd, his first Formula One podium!
(Source) Best news of the day? Mark Webber is back for interviews! Coincidentally, Mark Webber has attended all 3 of the races in which Sebastian Vettel retired.
2 weeks until the British Grand Prix!