Click here for all Formula One-related posts on JamieSanford.com.
Be sure to check the Formula One wiki for more complete results, or visit Planet F1.
Photos are from Planet F1 unless otherwise noted.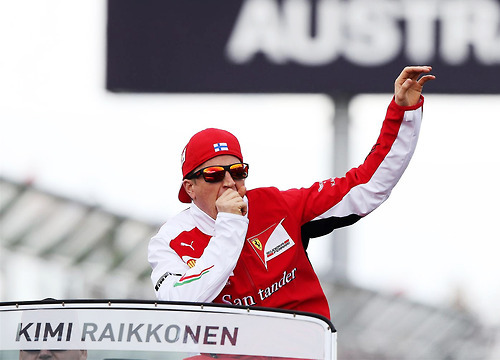 (Photo via We Heart It.) Kimi, as always, showing his excitement for the season.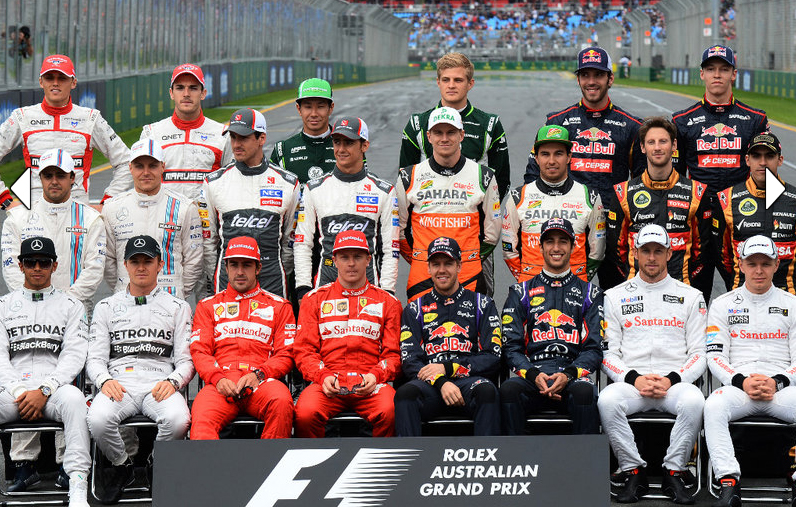 The 2014 driver class photo.
(Source) Kobayashi had apparent brake failure during the race start and plowed into the back of Massa, ending the race for them both. As Kobayashi is on my fantasy team, I was miffed.
So, Valtteri Bottas had good qualifying, but then was pushed back due to a gearbox change. He managed to plow through the field in the beginning of the race, moving up something like 8 spots, and then tapped the wall and punctured a tire. He managed to get around to the pit lane for a fix, and meanwhile, his tire sitting in the road sent out the safety car, which allowed for him to catch up in the back of the pack. He finished 5th in the race, which is incredibly impressive. I'm so excited to watch him this season.
Other than cars dropping out like crazy due to technical issues (only 13 out of 22 finished), including retirements by marquee drivers like Sebastian Vettel and Lewis Hamilton, the race was pretty uneventful. Nico Rosberg was in the front the whole way and finished with a big margin.
Daniel Ricciardo, driving in his first race for Red Bull, sort of came in second – he stood on the podium but was later disqualified for fuel consumption issues with the car. Seeing as it was his home race, this must be hurting him quite a bit.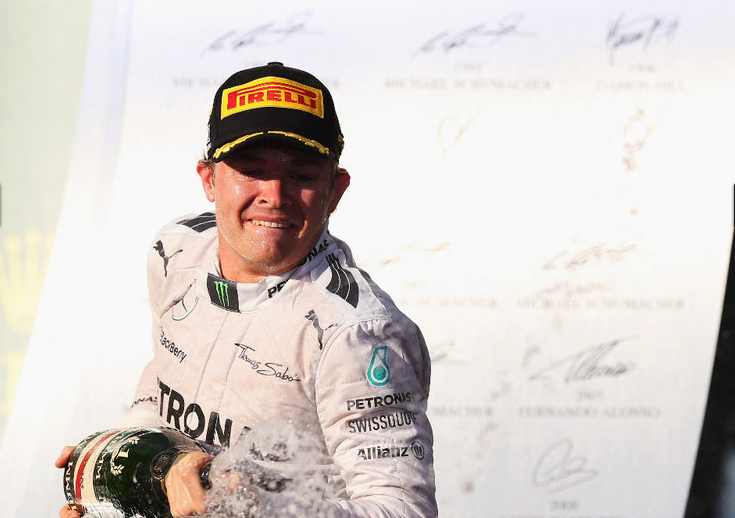 And so it begins.
Malaysia in 2 weeks!