Click here for all Formula One-related posts on JamieSanford.com.
Be sure to check the Formula One wiki for more complete results, or visit Planet F1.
Photos are from Planet F1 unless otherwise noted.
The Formula One grand prix in Abu Dhabi is the only day to night race. It leads to beautiful photos like this one.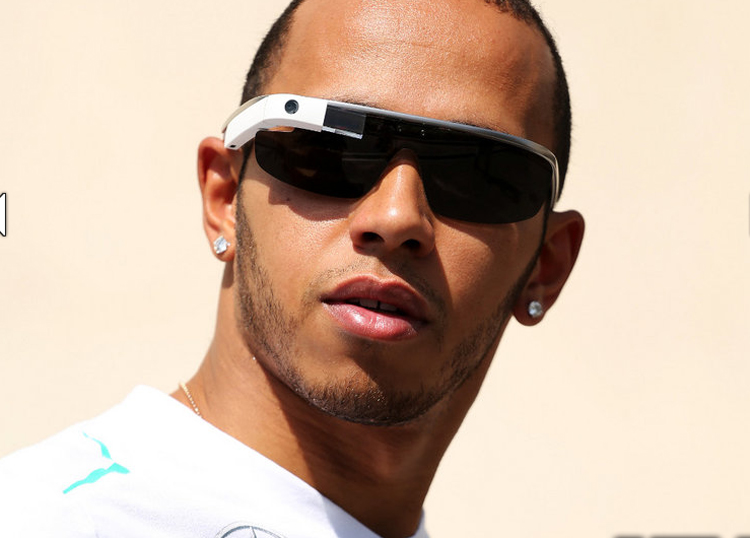 Even Lewis Hamilton cannot make Google Glass look cool.
Happy news! Mark Webber qualified in P1!
Many good things in this image. 1, the pit girls have awesome outfits and shooties. 2, Kimi Raikkonen is wearing FLIP FLOPS (which he would stomp off in later in the day).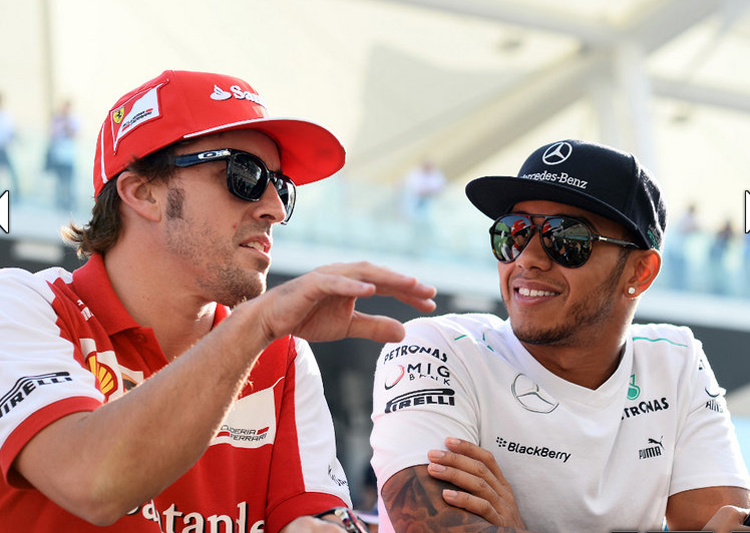 Can someone do science on this? Is it wearing the helmet that causes Formula One drivers to be unable to grow facial hair that isn't super patchy?
Hmm, who is that in the front? Oh right, Vettel, who launched out of the start and led the whole race, again.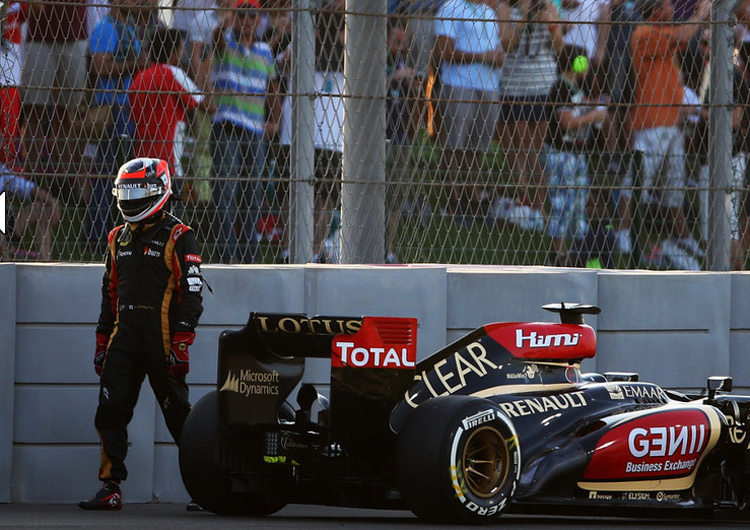 Kimi started at the back because he had a car problem that screwed up his qualifying. He made a very suspect turn during the first corner and hit another car, and broke the steering and had to pull off. This seemed more suspect because he didn't show up to any media things on Thursday, then told everyone that Lotus owes him $15 million, and oh by the way, he is going to Ferrari next year and probably isn't so concerned with Lotus' performance as a team.
Vettel won. Again. By like 30 seconds.
We never see him really during races because he gets so far ahead in his vastly superior car that it would be boring to watch him. Instead we saw amazing fights in the race for 5th-10th place, which is what is saving me from giving up on this season.
Meanwhile, more news that the promoters of the proposed race in New Jersey have still not come up with the necessary funding, meaning that I will have to try and work out a trip to somewhere else for a Formula One race in 2014. Abu Dhabi might be the winner.