Fluevog shoes were mostly not known to me before a few months ago.  I saw an interview with a blogger who mentioned her trumpet-heeled Fluevog shoes and I started searching.  So I made my way to the Fluevog website and found these monsters.
They will be mine, oh yes, they will be mine. (Bonus points to anyone who gets that reference and leaves a comment.)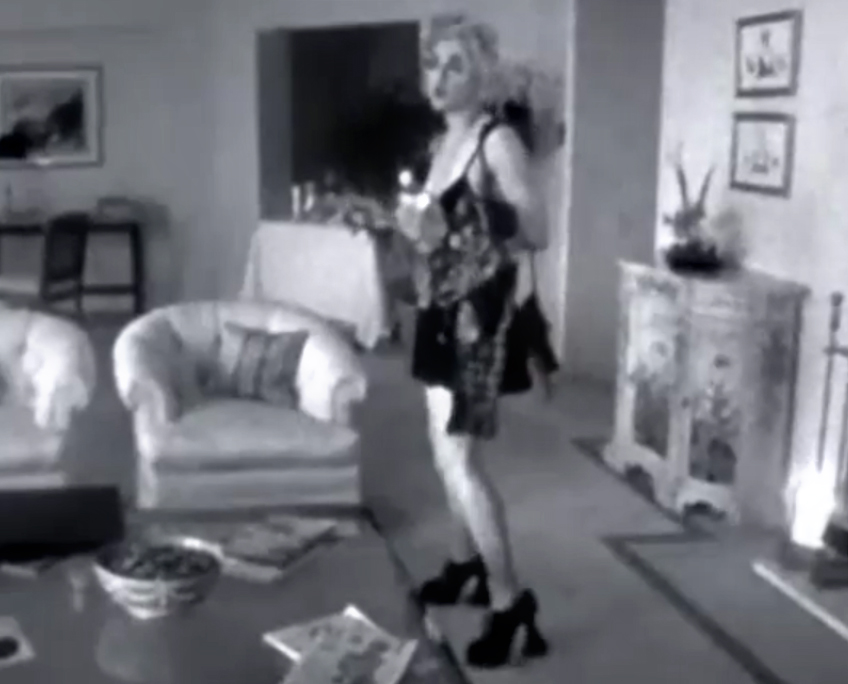 Excuse my incredibly blurry screenshot from YouTube, That's Madonna, wearing the Fluevog Munster shoes in the infamous documentary Truth or Dare.
These are giant leather Pilgrimmy shoes and they have the most fabulous flared trumpet heel!
They're a bit pricey at $319 but I would wear the hell out of these.  I don't last long in stilettos but give me a bigger heel and I get to be taller and my feet last much longer.
The Fluevog Munster heels are available in black leather and purple suede for $319 from the Fluevog website.