Click here for all posts in the Brand Experience Project.
I receive promotional emails from Dr Martens, and almost always open them. I am engaged with the brand and was excited to see a 40% off sale come into my inbox.
Things got unfortunate from there.
I have biggish feet, so I choose WOM 10 from the dropdown menu for size.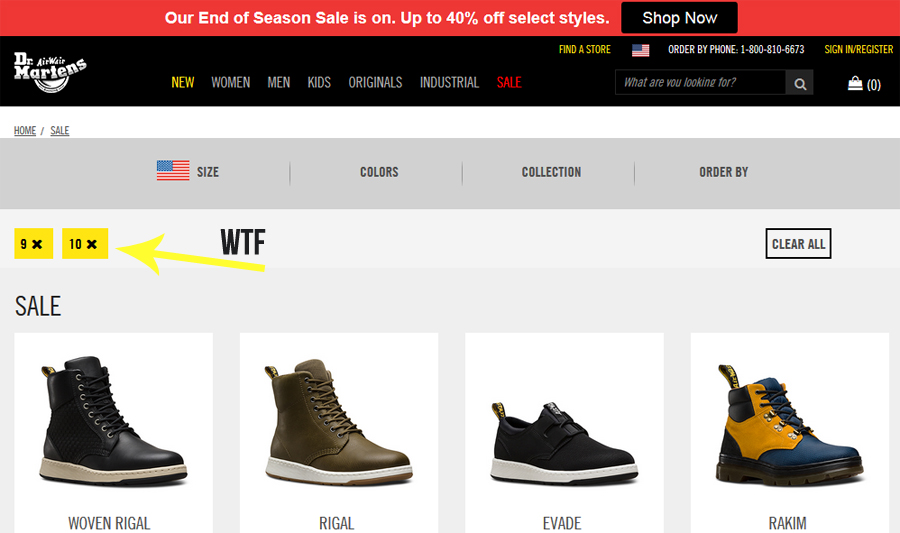 Why is the 9 there? I don't wear a 9, I wear a 10 in Dr Martens shoes. I click the X next to the 9 to remove results that only apply to size 9.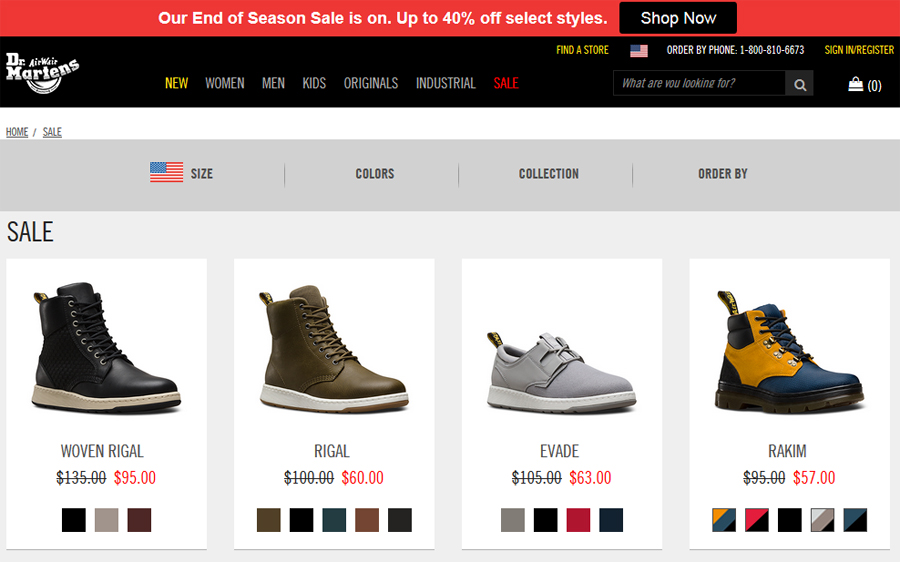 Doing this unchecked both 9 and 10, so now I have all of the results again. This is INTENSELY frustrating to experience, and without being able to quickly skim which shoes were available in my size, I was over the shopping experience very quickly.
I hope that Dr Martens can get their website filters sorted soon, so that my next shopping experience is less frustrating.