…and sometimes you can take the love of antlers just a bit too far.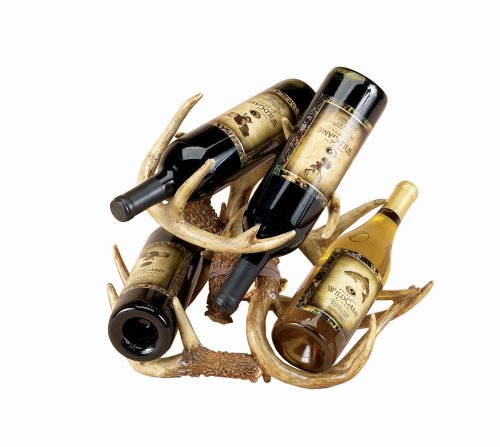 I mean, I guess if you are really into antler decor, that this would be totally cool.  I should probably shut my mouth as I'm sure that many people wouldn't consider using deer as decor at all, and I have my "homage to Dad" giant deer head decals over my television.
Anyway, if you're interested in storing your wine in a set of fake deer horns, this rack is available on Amazon for $58.50.
Thanks for coming by to visit JamieSanford.com. If you enjoyed reading this post, please follow @JamieSanford on Twitter, subscribe to the RSS Feed or subscribe via email so you'll always be updated of my latest posts! Just enter your email address below and click the Subscribe button.