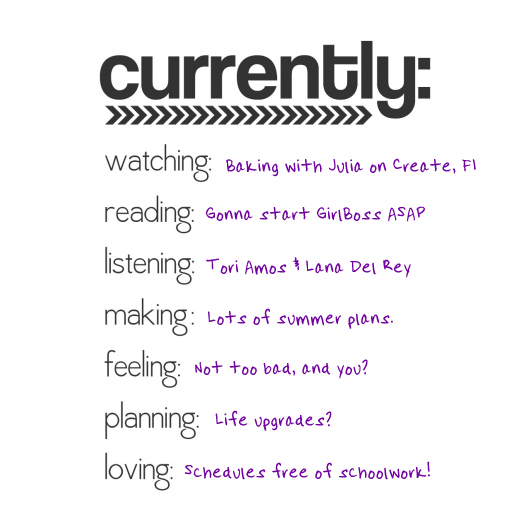 Get into this! Back in the day when I wrote on a little site called Open Diary (now defunct), we passed around a post called "Currents" in which we would complete a survey noting what we had going on in certain life categories. Everything old is new again, right?
Now you can buy a Currently list from Rukristin Papercrafts to fill out and utilize on your social media channels, etc. You can get a digital version as well, which I used here with Photoshop (and the font of my handwriting) to create.
Thanks for coming by to visit JamieSanford.com. If you enjoyed reading this post, please follow @JamieSanford on Twitter, subscribe to the RSS Feed or subscribe via email so you'll always be updated of my latest posts! Just enter your email address below and click the Subscribe button.