To see all of my travel posts, click here. All images made with the Sony Alpha a550.
This post contains affiliate links, which means I receive a small commission if you make a purchase using these links.
I have been a Frank Lloyd Wright enthusiast for many years. Not only was Frank Lloyd Wright a genius, but his life was entertaining and scandalous, to say the least. This Ken Burns documentary about the life of Frank Lloyd Wright is completely worth the watch time.
I was very excited to take an informal tour of the largest single-site collection of Frank Lloyd Wright buildings in the world, at Florida Southern College, while visiting Lakeland, Florida, back in February. Let's take a look at the most famous of all of these buildings, the Annie Pfeiffer Chapel. I will post about some of the other buildings in a future post.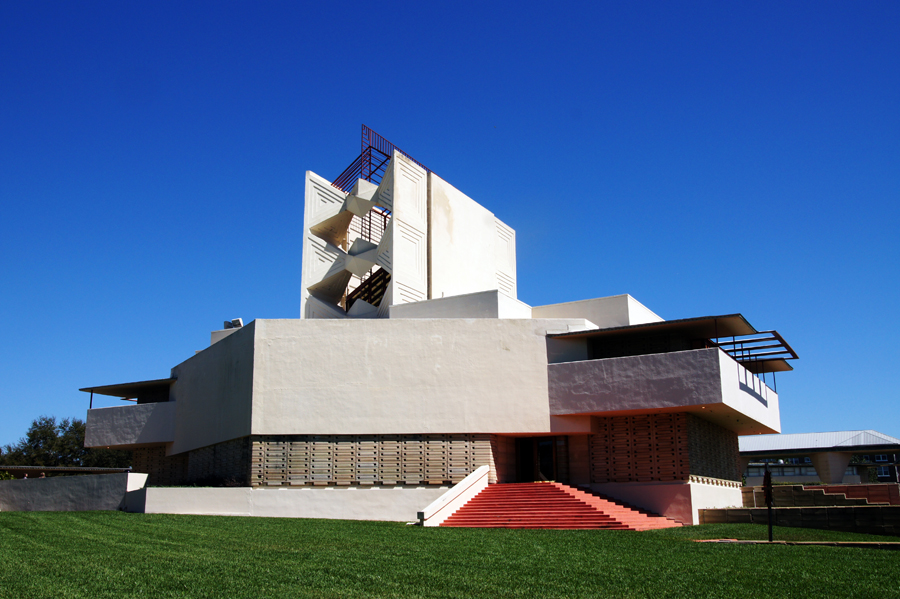 Unfortunately, we didn't get to go inside! I've seen some images that are beautiful. We will book a proper tour for the next time we are there.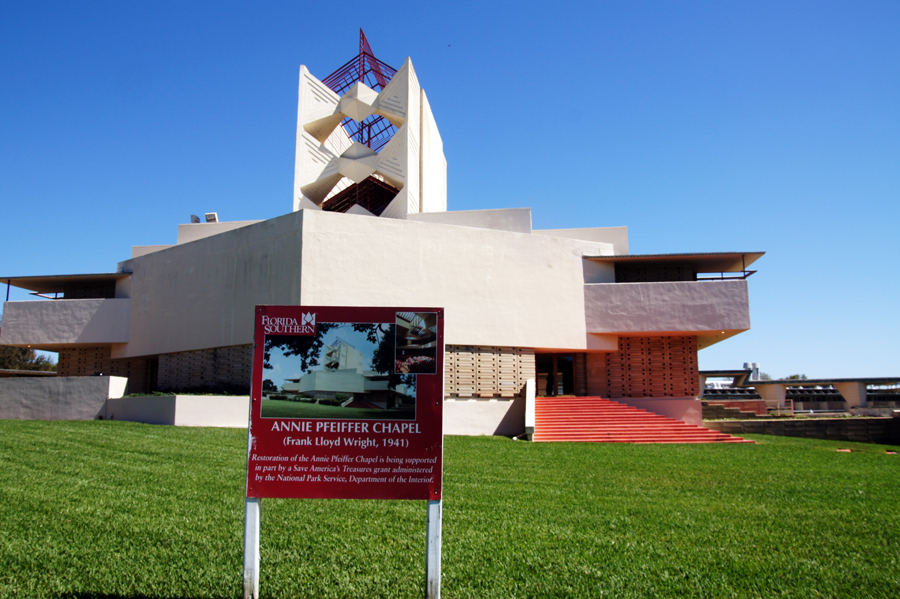 There are signs near almost all of the buildings to indicate that they have gone through a restoration process.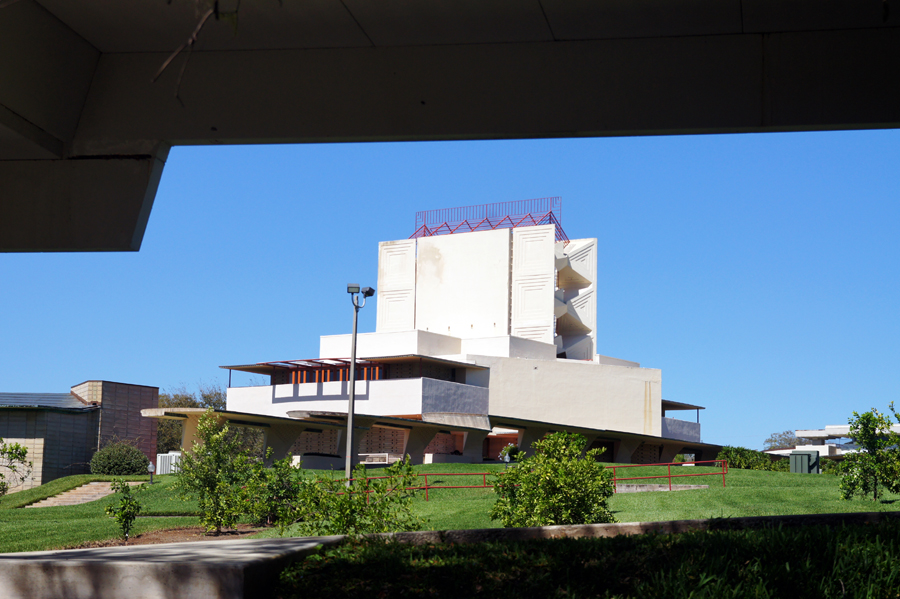 This is the back side of the building from a different location on campus. It's clearly the dominant building in the collection.
Stairs leading up to the back of the chapel, showcasing the Esplanades, a series of cantilevered, covered walkways that are numerous on the campus.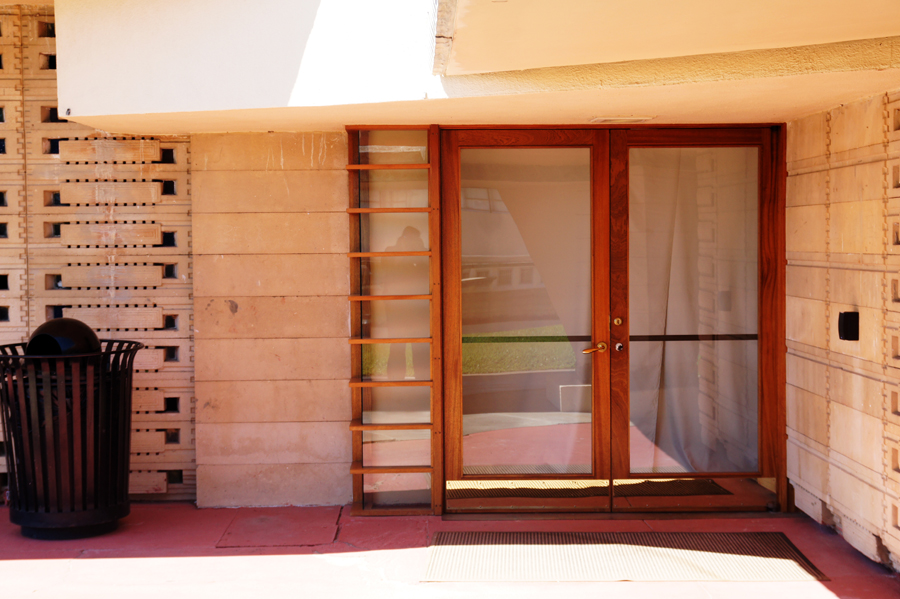 A door at the back of the Annie Pfeiffer Chapel – you can see some of the classic Frank Lloyd Wright molded concrete.

Another look at the molded concrete.
I highly recommend stopping at Florida Southern College to take in the beautiful architecture.
Happy trails!
{ Comments on this entry are closed }