I just returned from a business trip to Las Vegas.  One of my favorite things to do while staying in a hotel (especially one where my room has a big fabulous bathtub) is to purchase some bath products so I can indulge without having to scrub the tub afterwards.
Luckily, on my first night, I took a walk and found a Lush store in the shops between Mandalay Bay and the Luxor.  I purchased the following:
Lush Bath Bomb, "Big Blue"

Lush Bath Bomb, "Honey Bee"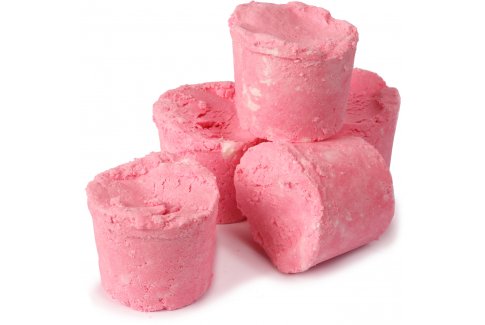 Lush Bath Melt, "Melting Marshmallow Moment"
I used one of these products each night for my bath, and all of them were great.  Especially fun was Big Blue, which turned the water a  deep aqua color.  They all smelled lovely and my skin felt great afterward.
These products range in price from $5.80 to $7.95.