I just returned from a business trip to Las Vegas.  One of my favorite things to do while staying in a hotel (especially one where my room has a big fabulous bathtub) is to purchase some bath products so I can indulge without having to scrub the tub afterwards.
Luckily, on my first night, I took a walk and found a Lush store in the shops between Mandalay Bay and the Luxor.  I purchased the following:
Lush Bath Bomb, "Big Blue"

Lush Bath Bomb, "Honey Bee"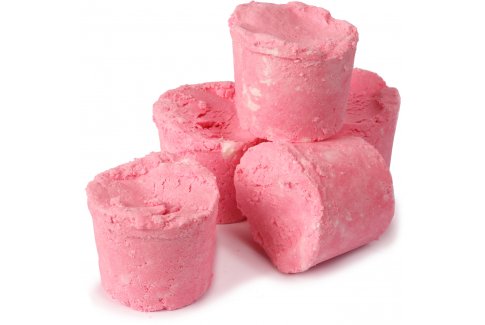 Lush Bath Melt, "Melting Marshmallow Moment"
I used one of these products each night for my bath, and all of them were great.  Especially fun was Big Blue, which turned the water a  deep aqua color.  They all smelled lovely and my skin felt great afterward.
These products range in price from $5.80 to $7.95.
Thanks for coming by to visit JamieSanford.com. If you enjoyed reading this post, please follow @JamieSanford on Twitter, subscribe to the RSS Feed or subscribe via email so you'll always be updated of my latest posts! Just enter your email address below and click the Subscribe button.