Ardent1 Ring Selection
I love Etsy binging, where I just start searching for one thing and end up on a tangent of searches, an endeavor that always turns up interesting and beautiful things. I came across the Ardent1 jewelry store and I love the rings, all cast in silver from different materials. Let's take a look at my favorites.
This one is actually cast from green onions.  Love.  Green onion ring from Ardent1, size 7.25, $90.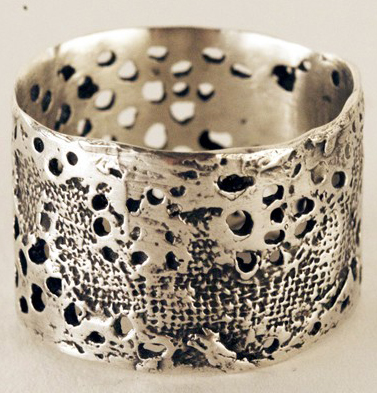 Cloud Lace Ring from Ardent1, size 8.25, $90.
I really like this one. Crown Lace Ring from Ardent1, size 5.75, $90.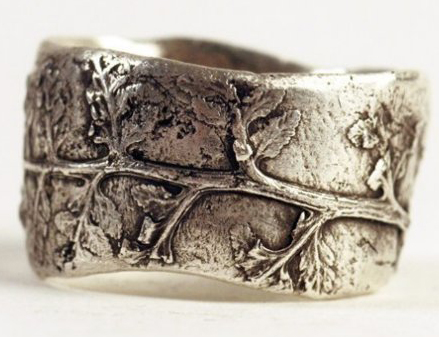 Cast from a real fern! This is my definite favorite.  Multiple sizes available from Ardent1, $75.
Check out the entire selection from Ardent1 here on Etsy.
Thanks for coming by to visit JamieSanford.com. If you enjoyed reading this post, please follow @JamieSanford on Twitter, subscribe to the RSS Feed or subscribe via email so you'll always be updated of my latest posts! Just enter your email address below and click the Subscribe button.