Today, a beautiful item I found on BestAmericanArts.com.
I love when natural elements are incorporated into home design, and so this beautiful bowl really stood out.  In addition, I love this site because you can buy almost directly from the artisans, without having to wade through a lot of things that you might not be looking for, which is sometimes the case on Etsy.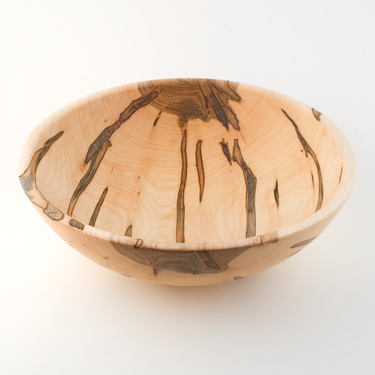 Here is a link to all of the bowls available from artist David Yeatts.  This bowl is available on Best American Arts for $199.
Thanks for coming by to visit JamieSanford.com. If you enjoyed reading this post, please follow @JamieSanford on Twitter, subscribe to the RSS Feed or subscribe via email so you'll always be updated of my latest posts! Just enter your email address below and click the Subscribe button.