I haven't done one of these in a while! My video shopping post on Adam Savage's Everyday Carry is still really popular. His kitchen, less so, but I love that one even more.
As soon as I saw the video of Nicole Kidman answering 73 questions for Vogue's popular video series, I knew I wanted to find some of the things in her lovely home on a farm in Australia.
[youtube kI2ucw7hP34]
How cute are the alpacas at the end?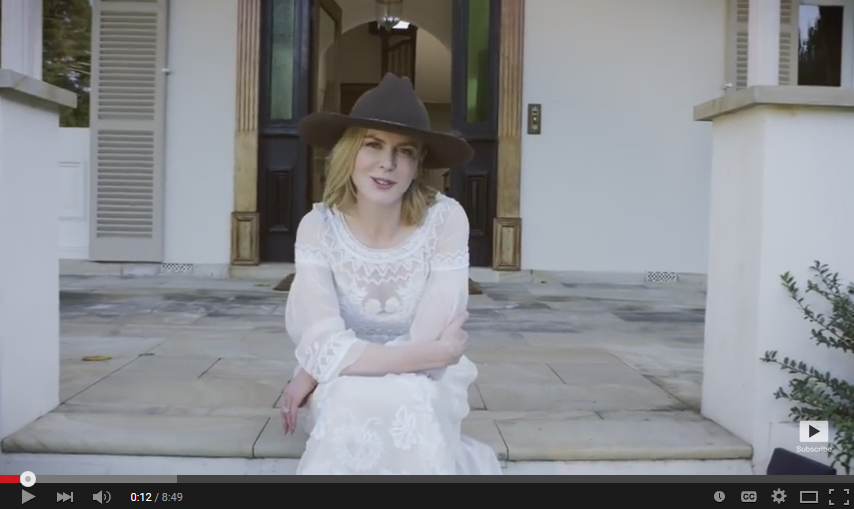 Vogue's website confirms that Nicole's dress is Alberta Ferretti, but this is the closest version I can find on the website, so I assume it is from a few seasons back. Here are some other similar options: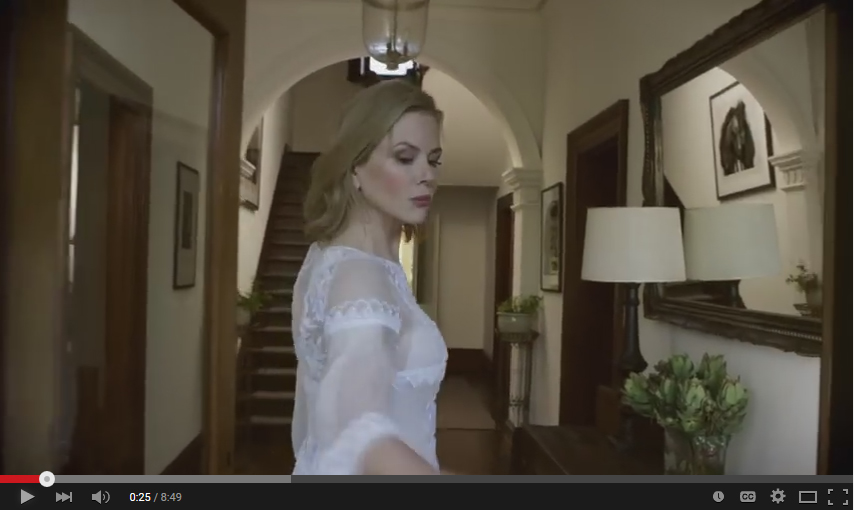 The entryway. There is a medium-sized console table on the right, and above it, a mirror with what appears to be a textured frame. On the table is a lamp with some curves in the stand, and a clean, simple shade. In the items I found below, I didn't take the shades into account.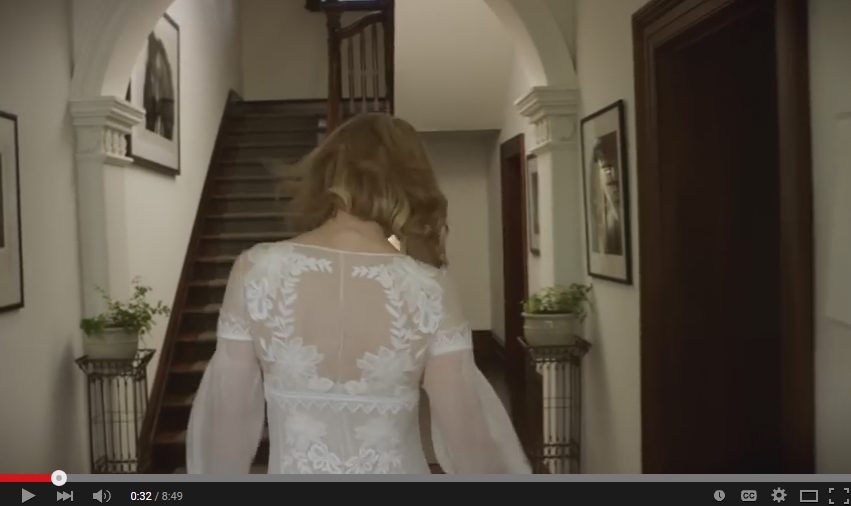 I'm starting to think that Nicole and Keith's home is harder to shop than I expected! Multiple Google searches didn't locate an exact match for the plant stands in the hall.
Pool room! Apparently Ms. Kidman is a pool shark as well. A quality, full-size billiards table can set you back quite a bit, like this one from Neiman Marcus. The green hanging lamps can be found at a much more reasonable price on Amazon.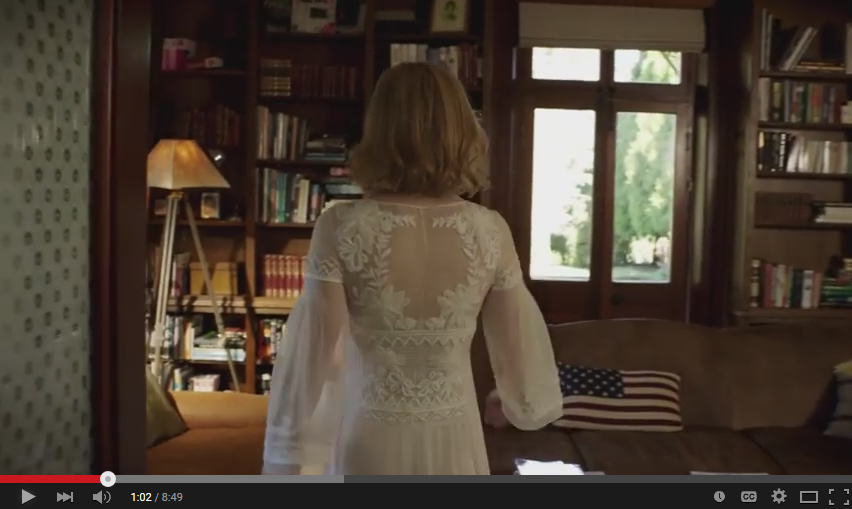 The library! I would love to spend time in here to see what sorts of books line the shelves, but in short, we can look for the easy-to-spot items.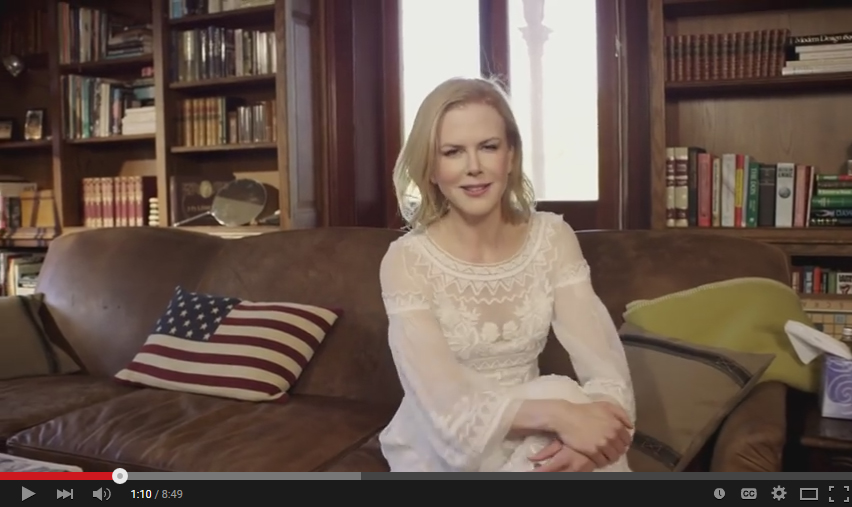 I am excited to see a Deluxe Scrabble game board in the right side behind the tissue box. The book on the coffee table is The Complete Costume History, and from looking on Amazon, it looks like that might be the anniversary edition. I see that there is an Australian Almanac above the Scrabble board, and a book called The Don that I cannot find on Amazon. I wish I could read the rest of the titles!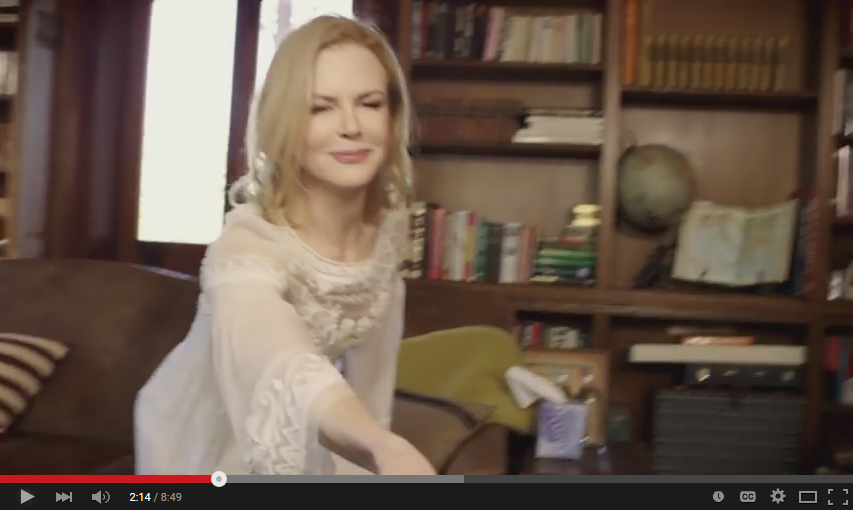 Blurry screenshot, but that's definitely a globe and an atlas on display on the shelf.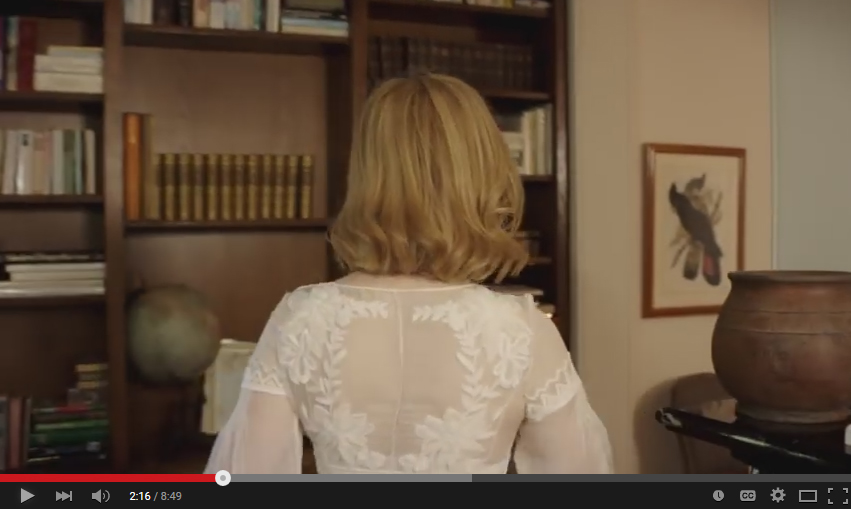 On the wall is a print (I assume) by John J. Gould, called Banksian Cockatoo. It's available for $25 at Niagara Falls Gallery. Side note – how interesting is he?
John Gould (14 September 1804 – 3 February 1881) was an English ornithologist and bird artist. The Gould League in Australia was named after him. His identification of the birds now nicknamed "Darwin's finches" played a role in the inception of Darwin's theory of evolution by natural selection. Gould's work is referenced in Charles Darwin's book, On the Origin of Species.
Beautiful living room!
I don't know what brand of piano that is, but let's link to Steinway for good measure.
I cannot believe how difficult it is to find a better match for those lamps!

That is a BIG dining table. It looks like it belongs in a farm house, so it is perfect.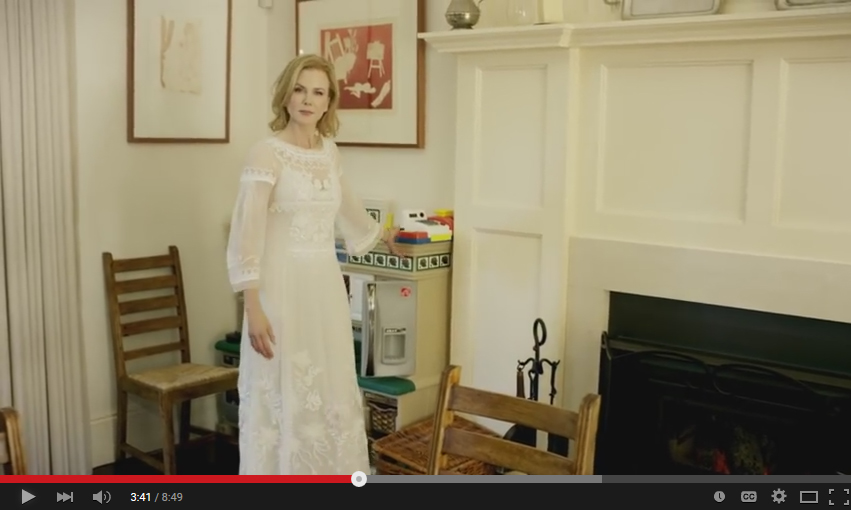 Nicole Kidman has young daughters, so the toy kitchen is an obvious addition to her house.
More toys! A little Tykes ride-on. Also a jogging stroller.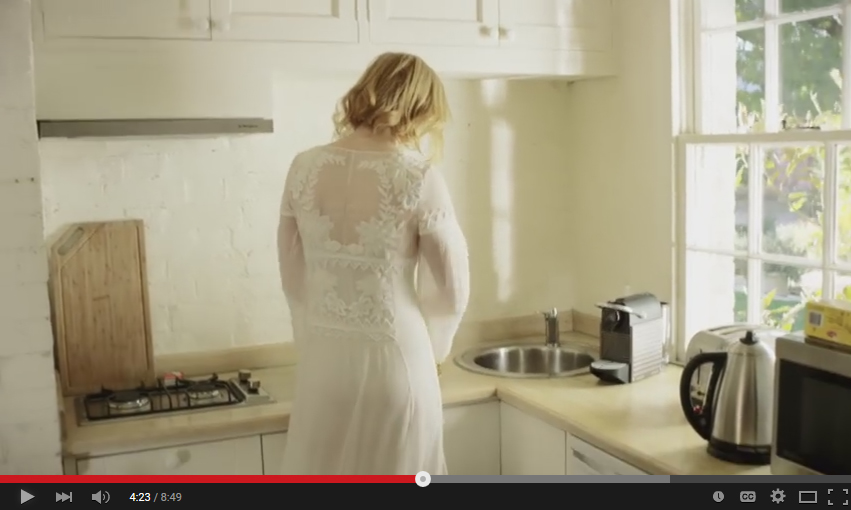 There's a cute cottage on the property with this tiny kitchen in it. The appliances look too fancy for such a space, but it will have to do. There's an electric kettle, a toaster, a microwave, and a Nespresso machine, from the looks of it.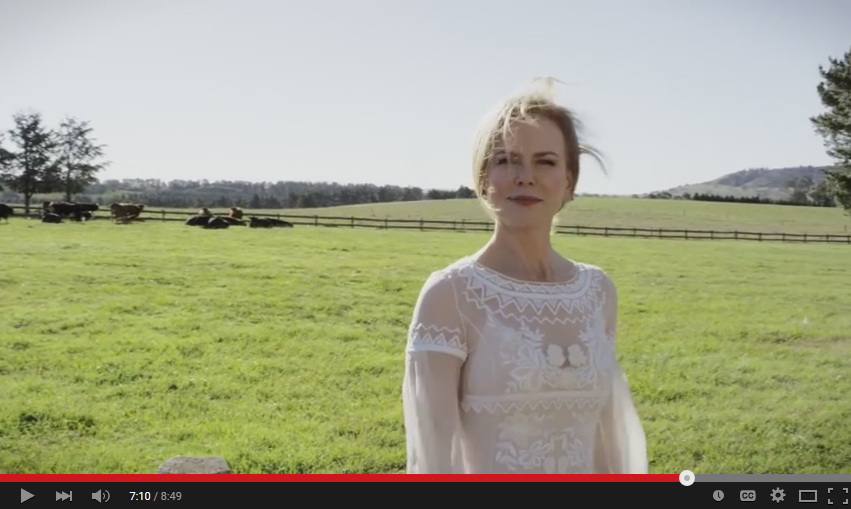 Nicole takes the interview outside after being in the cottage, revealing that she likes truffle on pizza (which qualifies her to be my BFF), and she gave Keith Urban a vintage car and hid it in a barn and he freaked out. She pulls eggs out of her chicken house, shows off her black angus cows, and gets real about feeling raw. It's really an excellent episode of this series.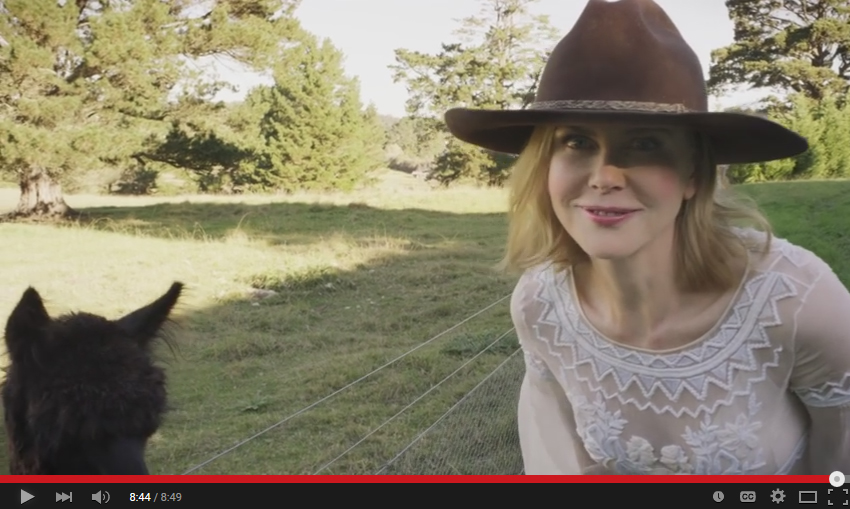 Cute Alpacas! Also, that great hat.